Charisma Pros
"The Connection to the Best"
Charisma Pros an internationally recognized speakers bureau which served clients across three continents for more than 25 years has made a change. Retirement arrived. So the clients can continue to be served the speaker bureau division of the company has been given to the American Recreation Resource and Education Center, Inc. (ARREC) a non-profit organization as a fund raising aspect of the association. The speakers and entertainment division will be known as Charisma Pros. The association will continue to represent a variety of outstanding professional speakers, trainers, consultants, keynoters, humorists, sports personalities, and celebrities.

Charisma Pros will assist meeting and event planners, program chairpersons, and corporate training directors in securing the "just-right" speaker(s) for all types of programs and events. We invite you to browse through our web site and discover the talents available and the benefits of working with a bureau which is "networked" world wide.
There is another advantage to working with Charisma Pros. Your support will help raise the necessary funds for the non profit organization to present workshops and clinics for youth sport coaches and parents. See ARREC for details.
---
| | |
| --- | --- |
| | Charisma Pros is networked with the best speakers bureaus in the world. Here is a small sample of the speakers which Charisma Pros recommends: |
Frank Basile, C. S. P.
Rocky Bleier
Dave Brannan
Hallie Bryant
David J. Casper, CLU
Art Cornwell
John D. Craig
Derek Daly
John Patrick Dolan
Pete Earley
Carl Erskine
Jacob Y. Flores
Mike Frank C.P. A. E.
Mitch Gaylord
Susan Granger
Kevin Gregory
Darnell "Dr. Dunk" Hillman
Brian Holloway
Ann Jillian *
Billy Knight
John Laskowski
Bob Leonard
Sugar Ray Leonard *
Vince Lombardi, Jr.
Rod Machado
Damian Mason *
Pat McCormick
George McGinnis
Billy Mills
Jack Pachuta
Bobby G. Plump
Dr. Gary A. Sailes
Judith G. Shepherd
Maurice "Mo" Smith
Tom Sneva
Mary M. Tiffany
Clara Trusty
Jim Tunney
Dick Van Arsdale
Dick Wolfsie
Jack Zufelt
* A speaker secured through another bureau. In an effort to serve our clients, CP has made arrangements to secure excellent speakers represented by other bureaus. There is no additional cost to you for this service.
---

Topics
Our speakers cover a vast array of subjects ranging from A to Z.

Please bookmark our web site. Additional talent will be added on a regular basis.

---


How to work with a Bureau
When calling a bureau there is certain information which you will be asked to provide. Detailed information is necessary if the bureau is to give you the best possible service. Find out how to work with a bureau.

---


Feedback Form
We would like to hear from you. Contact the Charisma Pros staff for information and technical support. Also you may want to review the speaker selecton checklist, or just send us your request for more information electronically.
---
All contents Copyright © 2005 by Charisma Pros unless otherwise specified. This information is provided "as is" without warranty of any kind, either expressed or implied, including, but not limited to, the implied warranties of merchantability, fitness for a particular purpose, or non-infringement. This information could include inaccuracies or typographical errors. Changes may be periodically added to the information herein.





Please check out the links to a variety of companies
which help to support ARREC and NARSI through
the affiliate and associate programs.





Contact: Charisma Pros, a division of ARREC

1547 N State Street #197

Greenfield, IN 46140 USA

+1-317-604-1649
---
Go to ....



---
Please send email to speakers@charismapros.com
---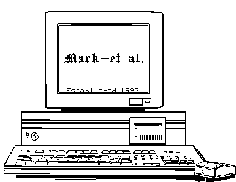 WEB PAGE DESIGNED BY Mark-et al. Computers
E-Mail , Web Page , (317)892-4516
This page, and all contents, are Copyright © 2006 by Mark-et al.,Spring, Texas, USA